The remains of a Victorian mill and glue factory have been found on the site of our new student accommodation project in Edinburgh's historic Gorgie area. The J&G Cox mills and glue factory operated on the site from the late 18th through to mid-20th century.
The discovery has assisted local archaeologists understand better the fabric and workings of these mills. The excavations have uncovered evidence of a complex of buildings and kilns on the site including well-preserved tanning pits that would have been used to convert animal carcases into glue when the site operated as a glue factory and elements of  earlier mill buildings such as kilns and cobbled yards.
Our plans for the site include a mixed-use development including a 256 bed student residence, retail and offices.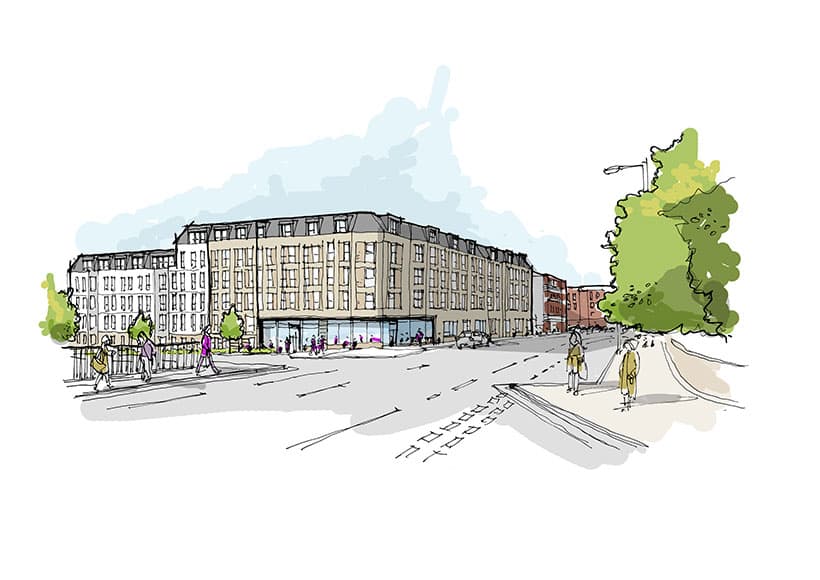 Initial concept sketch of proposed scheme.