Last week Jake Hagan, awarded our 3DReid Lee Harris Bursary 2022, hosted an evening where he presented his photos and experiences of his trip to Brasilia and Rio de Janeiro to our London studio and Lee's family.
The Lee Harris Bursary commemorates a talented colleague and his girlfriend, Sam, who were tragically killed in the 2005 London Bombings. Inspired by Lee's love of photography, travel and architecture, the bursary provides an opportunity for members of staff to explore their architectural passions.
Jake's trip sought to challenge the origins of a city with the following question:
"All cities share the same underlying principles do they not? How about when they are separated in age by hundreds of years?"
The cities used to test the theory were Brazil's capital city, Brasilia, an icon of Brazilian modernism built as a new city in 1960, and Rio de Janeiro, the previous capital city with origins in the 15th century.
Through pictures and videos, Jake showed us many of the architectural wonders of Brasilia designed by Oscar Niemeyer. Many of these buildings are famed for their smooth elegant curves and magnificent forms.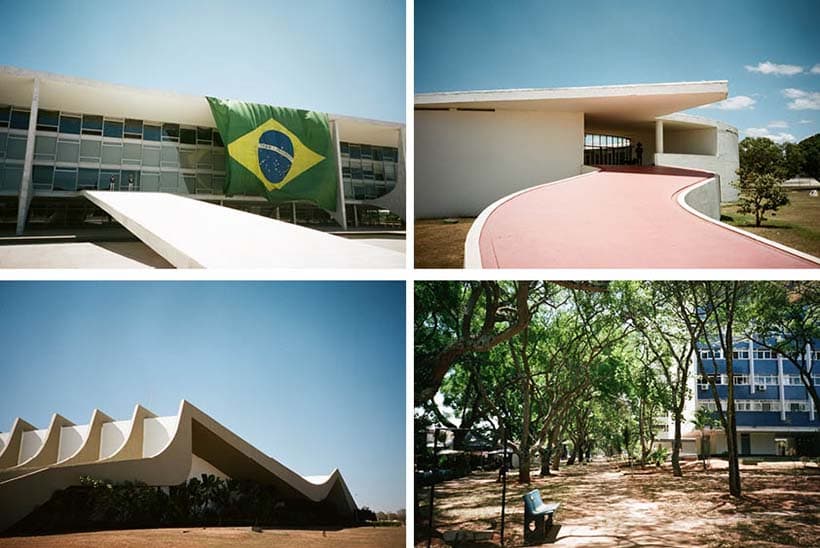 Jake then travelled to Rio de Janeiro where the comparative differences experienced to Brasilia were vast.
Although Rio's architecture lacked the same monumentality as Brasilia, the crumbling mansions of the old town, juxtaposed with the high-rise beach front hotels gave the feeling of a city that had been a centre for people and commerce for many years more than Brasilia. Simply put, Rio was alive with activity, colour, and life.