We have been participating in the Apprenticeship scheme for the past 5 years now at 3DReid.
In that time we have been able to see the great benefits it provides both to the students and to us as a practice.
Taking on new staff from the early stages in their architectural journey has always been important for us as we feel our key role is to help them grow and flourish – which, in essence, is what an apprenticeship should be about.
The Apprenticeship scheme provides a good balance between practical experience and design. We encourage all our apprentices to have regular crits, workshops and presentations in the studio so that they can draw on the enormous pool of experience and knowledge within the practice. The fact that they are also working on real projects gives them a good sense of perspective.
Finally the Scheme is a fantastic way of making architecture, which would normally be an expensive 5 year academic course, more accessible to everyone.
We interview James Sheldrake who joined 3DReid as an apprentice, he is now in his first year of his Part II course at the University of Cambridge.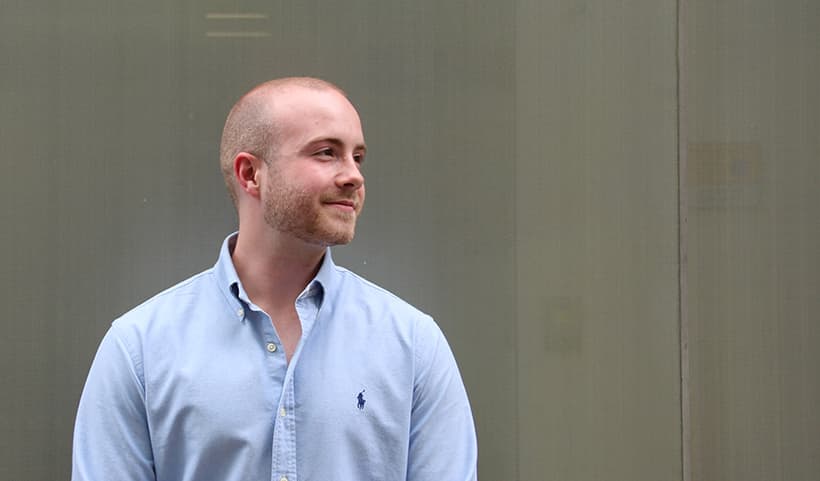 Can you tell us a little bit about your architectural journey so far?
I knew I wanted to get into architecture from 14 and was lucky to get an internship in the field at that point. After college during a further internship, I was introduced to the apprenticeship route to architecture which meant I could remain in the practice where I was and balance work with studies at London Southbank University who were one of the first to introduce an apprenticeship programme. I joined 3DReid halfway through my BA(Hons) apprenticeship and am happy to say I have recently completed it, successfully achieving a First-Class Honours Degree. This has led to my acceptance at the University of Cambridge on their Master of Studies (MSt) in Architecture Apprenticeship which I am now looking forward to beginning.
How do you the balance the expectations of the studio and demands of your university work?
During my undergrad I would work four days a week at 3DReid and one day at university during term time but full time at 3DReid during the academic holidays. Balancing the two is the hardest part of the whole course. It involves a lot of late nights and the demands of studying and working in architecture means time management is the most crucial part. 3DReid have been flexible and understanding of study leave and time off, when necessary, which has been extremely helpful.
Does the reality of working here differ from your expectations, and if so, how?
It has surpassed my expectations. We continue to have a vibrant and friendly atmosphere within the office and working within teams with such extensive knowledge helps further develop my knowledge, giving me an advantage in the academic world.
How have you found joining us during the Covid pandemic?
It has been a strange time for everyone. I was already working from home when I joined 3DReid but on my first day I was able to meet John Bovill in person and was set up to work from home from the next day. I was quickly introduced to the Morello design team for my first project and settled in easily with them.
What projects have you been involved with during your time with us?
When I joined, I started working on Morello which was a big jump for me. The project is one of 3DReid's largest residential developments with two 25 storey towers and a 9 storey U-shaped building. The project gave me the chance to improve my Revit capabilities and experience working on a large residential scheme.
I then worked on various projects in the short term with other 3DReid studios such as the Pride Hill shopping centre with the Birmingham studio where we were replacing the façade and improving the internal layout, a residential led masterplan project in Guildford, and a Pre-App for a mixed-use project in Finchley which was fun as it was within the concept stage which made a nice change.
Following this, I was placed on the Homebase team; a 430+ unit residential scheme in the developed design stage based in Wandsworth where I learnt an incredible amount of technical knowledge.
Lately, and some of the work I am most proud of, the planning application for Station Road which is a 100+ unit residential scheme in Addlestone. I worked along side two members of senior management and got valuable experience interacting with the planning officers, consultants and the client in workshops and design team meetings.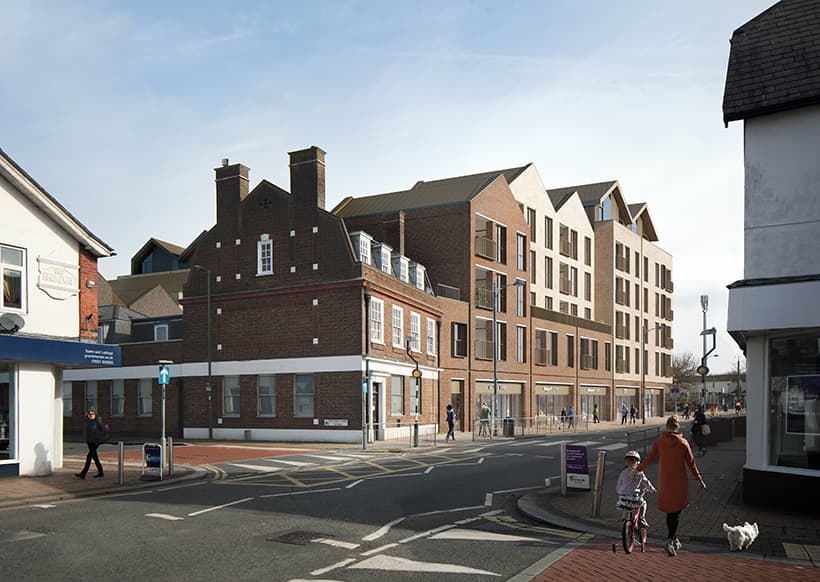 Overall, I've had great exposure to all stages of the design process and have had a chance to improve both my software skills and architectural knowledge
How has working in practice benefitted your studies?
Balancing work and university has helped with time management which translates into managing my studies better. I've also had real time exposure to software programmes including AutoCAD, Revit and the Adobe suite on live projects which puts me ahead of people on the full-time course who are having to self-learn through online tutorials and workshops.
I used one of the practice workshops to present a final project of mine and the feedback was very helpful, something I'll definitely repeat in the future.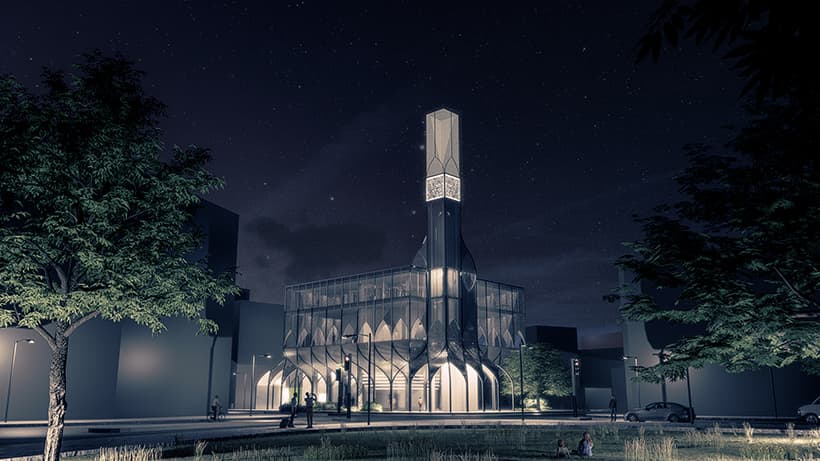 Click here to view an enscape view of my project
I describe the overall advantage to friends as; university opens your creative side; the practice experience pushes your technical capabilities.
I'd highly recommend the apprenticeship scheme as a method of learning. It has been hard work but really beneficial for me. The advantages outweigh the hard work:
I'll have 7/8 years work experience once I qualify as an Architect which will help me find permanent employment when I finish the course
I've avoided student debt
I've earnt a salary throughout my studies
The route to chartership tends to end up faster than the traditional route and has a more consistent programme of learning rather than the full-time course where students bounce between studying and having time out to get practice experience
I've developed my time management
Real project work has improved my software and soft skill
How has doing your studies benefitted your practice experience?
The exposure to concept discussions at university has helped my ability to interrogate designs and think creatively at concept stage. Furthermore, it teaches you how to critically self-analyse your own work which translates to quality assuring your drawing packages within practice. Lastly, having to undergo countless presentations and take on feedback for all off your design proposals builds communication skills for the professional world in general.
What advice would you give to other students considering following the apprenticeship route?
Make sure the company you work at offer study leave or adequate annual leave that you can take for uni work as it massively helps around deadlines.
Make sure you are vocal with your team/team leader with your studies as they are there to support you. It is also beneficial to both sides for you to do well as the more you learn the more you can offer back to the company.
Make sure the company has a range of work so you can get a well-rounded experience of all stages of work.
What are the next steps in your career?
I am excited to push on with the master's at Cambridge with 3DReid's support and hope to successfully complete this while being able to use the knowledge, I learn along the way to better our practice. I've really enjoyed the concept design schemes I've worked on in practice so would like to develop that facet and work my way up the roles naturally as I complete each part of my course. I look forward to being a Lead Architect of my own project one day and hopefully move up the ranks of 3DReid from there.